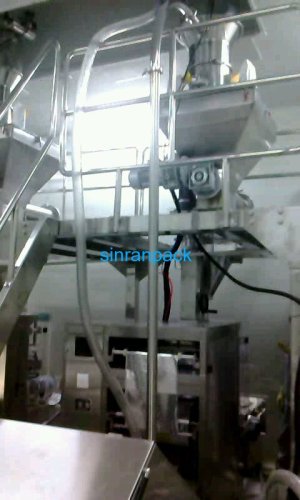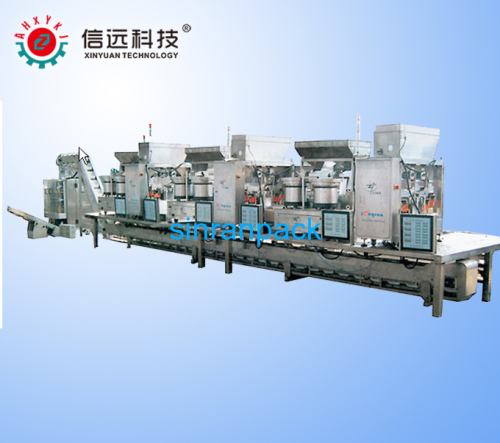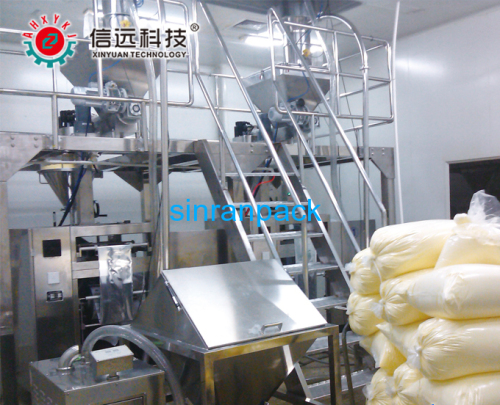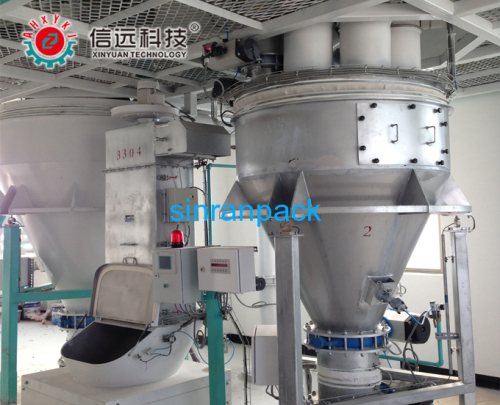 Production Line for Animal Healthy and medical industry Admin Edit
Product Description
Product Attribute
The production line meets the following requirements:
1. From the feeding to the packing, it has the whole process of automatic control, closed production process, and a fully enclosed design.
2. The design of the feeding port is convenient, and the raw and auxiliary materials after pretreatment (such as drying, crushing, stepwise mixing, etc.) and the equipment with special production processes (such as Chinese medicine extraction, etc.) can realize seamless connection and realize automatic control of linkage.
3. Independent device weighing, mixing, dispensing system.
4. The computer control system feeding, the feeding accuracy are less than 1%.
5. Mixer volume: The powder is not less than 1 cubic meter, the chinese medical powder is not less than 3 cubic meters, and the premix is not less than 5 cubic meters. The coefficient of variation of the mixing uniformity of the mixer is: no more than 3% of powder and no more than 5% of premix.
6. The inner surfaces of the equipment that are in direct contact with the materials, such as mixing and temporary storage of main conveying pipes, are all made of 304 stainless steel with strong corrosion resistance.
7. Automatic feeding, packing, sealing and other automatic linkage equipment, all equipped with monitoring device, have automatic identification and screening function for the packaging bags that do not meet the requirements.
8. Configure automatic online cleaning and drying system, to ensure the drug residues after cleaning up to the standard.
Product Process:
Sieving weighing 5-20 kinds of raw materials→Manual feeding or machine feeding→Positive pressure automatic feeding system(OR: Freight elevators feeding)→Main raw material high storage bin→Automatic discharge→Automatic mixing→Buffer bin→sample inspection→Automatic feeding→Spiral automatic weighing machine→Vertical automatic packing machine→Automatic weight selection→Automatic delivery product→Manual boxing.
Technical Parameters:
(1)Packing materials: traditional Chinese medicine powder, powder mixed materials.
(2)Feeding capacity: >7.5 T/h with material settling time.
(3)Production capacity: >4T/h
(4)The mixture coefficient is less than 2%
(5)The residual rate in the mixer < 0.5%.
(6)Packing specification: 500g/bag.
(7)Measurement accuracy: ±1.5%
(8)Packing speed: 500g/bag, 30-35bags/min.
(9)The finished product qualified rate >99.5% (including the sealing level and flat, the non-stick powder and the non-leakage powder, the number of test bags and the exhaust)
Main equipments:
Feeding open bag station and dusting system
Positive pressure feeding system
Small package feeding pulse dust removal system
High storage bin and discharging system
Vibration activated loose material system
Automatic mixing system (4000L groove double ribbon mixer)
Hybrid pulse dust removal system
Automatic control buffer bin (6000L buffer bin)
Buffer silo pulse dust removal system
Horizontal screw feeding device
Anti-falling material impact stop valve device
Spiral measuring machine
Vertical packing machine
Weight recognition machine
Conveyor
Repair and maintenance platform
Inspection, display and alarm system of material bin in the production line
Automatic production line cleaning and drying system
Total control cabinet and production line control system
| | | | |
| --- | --- | --- | --- |
| Delivery Date: | 30-45 days after... | Made material: | Stainless steel |
| Product raw material: | powder, graunle, liquid | Applicated industry: | Animal Health and medical industry |
Min. Order: 1 Set/Sets
Trade Term: FOB,CFR,CIF
Payment Terms: L/C, T/T
Place of Origin: Anhui, China (Mainland)
Means of Transport: Ocean, Land
Production Capacity: 100sets/month
Packing: wooden cage or...
Delivery Date: 30-45 days after...
Made material: Stainless steel
Product raw material: powder, graunle, liquid
Applicated industry: Animal Health and medical industry